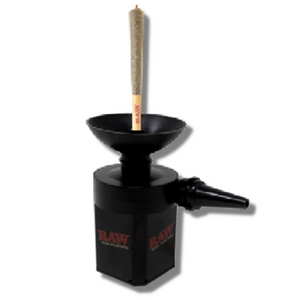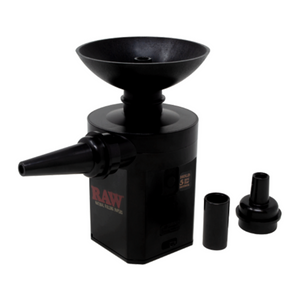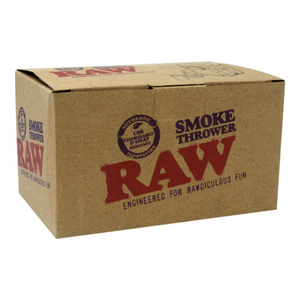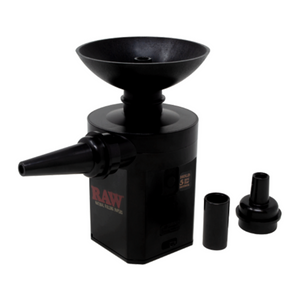 Matriarch
RAW Smoke Thrower
The RAW Smoke Thrower was invented in the field by our friends at various smoke-outs! One time June Da Goon set up a battery op'd mattress pump to smoke out Slim Jim from Rae Sremmurd – which made Slim our friend for life! We noticed that the pump needed a lot of adjustments to make it smoke better and we enlisted the help of our Skunkworks team to design and create the ultimate insane over the top smoke blower!
We had to make this because we knew it would be so much fun for everyone! Besides, who else on planet earth would design such a RAWdiculous device!! Its only real purpose is to make you laugh, and we're sure it's going to succeed 🙂
The RAW Smoke Thrower is usb-chargeable, heat-resistant, and engineered for RAWdiculous fun!
Includes: Cone size adapter, charging cable, instructions. Pre-roll not included.