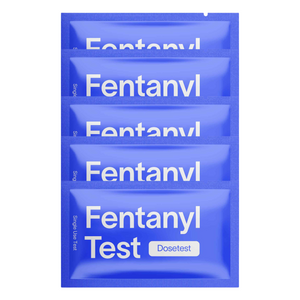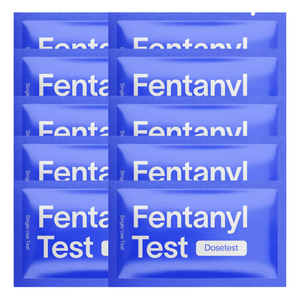 Matriarch
Fentanyl Test Strips
Fentanyl is an extremely potent synthetic opioid that is responsible for thousands of overdose deaths each year. Whether you're a harm reduction advocate, a drug user, or a concerned family member, it's important to know if your drugs contain fentanyl in order to prevent an overdose. That's where these Fentanyl Test Strips come in.
Our test strips are easy to use and provide accurate results within minutes. Simply mix a small sample of your drug with water and dip the test strip in the solution. The strip will change color if fentanyl is present, allowing you to make an informed decision about whether or not to use the drug. By testing your drugs with these strips, you can reduce the risk of an accidental overdose and take control of your health and safety.
Our Fentanyl Test Strips are ideal for a wide range of applications, including personal use, outreach programs, harm reduction services, and addiction recovery centers. They are affordable, discreet, and easy to use, making them a valuable tool for anyone who wants to protect themselves and their loved ones from the dangers of fentanyl.
Order your Fentanyl Test Strips today and take the first step towards safer drug use and overdose prevention.
One use per strip
Reacts to over 20 different Fentanyl variants