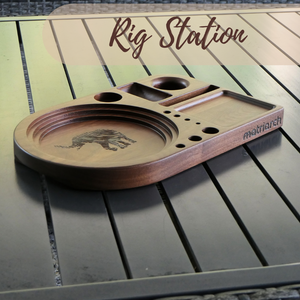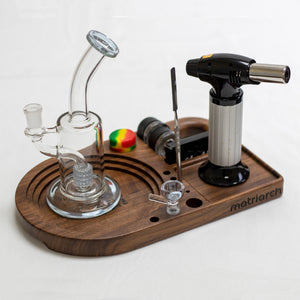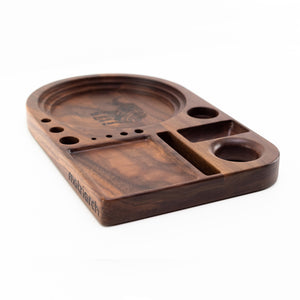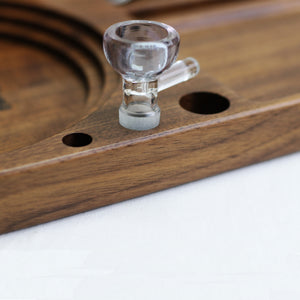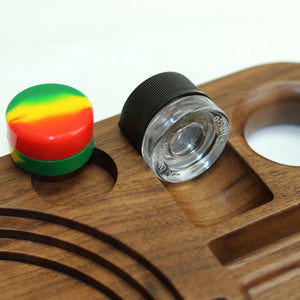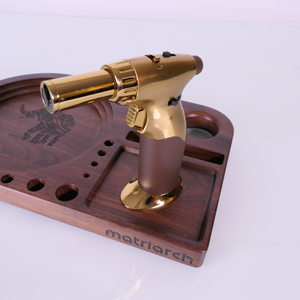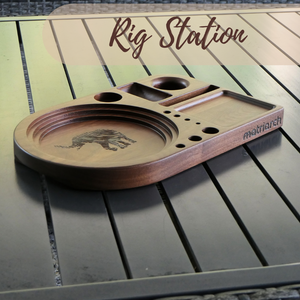 Matriarch.LA
Rig Station by Matriarch | Premium Walnut Wooden Dab Tray
Product Description
Take your sesh to new levels of organization while keeping things all-natural with the Rig Station Premium Wood Rig & Bong Workstation from Matriarch. They really considered everything when putting together this docking station for your wax rig and/or water pipe. In addition to a designated space for your favorite piece, you have 4 tool slots for dabbers, cleaning tools, and picks; 3 spaces for bangers or slides, a landing pad perfect for your dab torch or ISO jar, and 3 spots for wax containers. It even has a space for your lighter.
Crafted from genuine North Carolina black walnut wood, this wooden take on a compartmentalized dab mat has a space carved into the side that can be used as a handle for portable convenience. Ready to get organized? Then take it back to nature with Matriarch's Rig Station. Organization has never felt so natural.
Product Details
Colors

Natural Wood

Materials

 

Black Walnut Wood

Measurements

 

11.5"L x 7.25"W x 1"H

Personalized Word Engraving Included 

- Email to contact@matriarch.la with your order# or use "chat" on the right button 
— Warranty: Manufacturer's 12 Month
— Crafted From Premium North Carolina Black Walnut Wood
— Base For Dab Rig Or Water Pipe
— 4 Dab Tool Slots
— 3 Bowl Piece/banger Slots
— Landing Pad
— 3 Dab Jar Holders
— Built-in Handle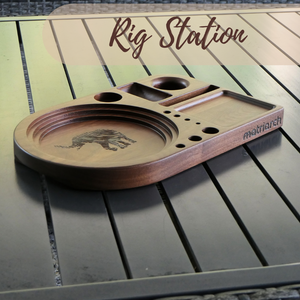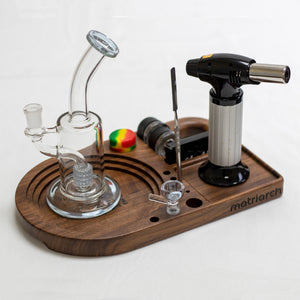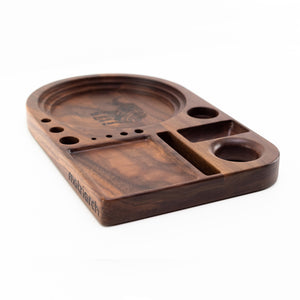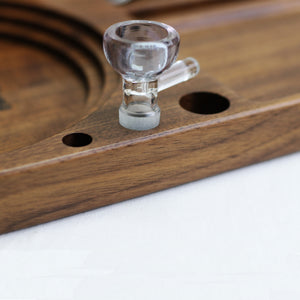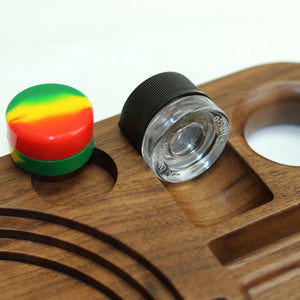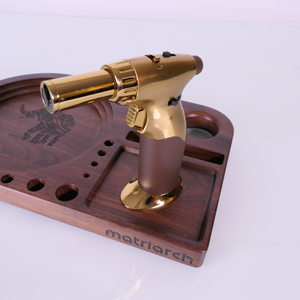 definitely recommend
I'm so glad I got this tray! The customization options are amazing and the tray itself is so well-made. It's the perfect size for dabbing and it's great for on-the-go use. I would definitely recommend this to any smoker.