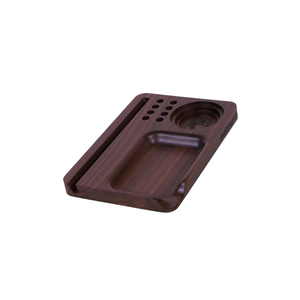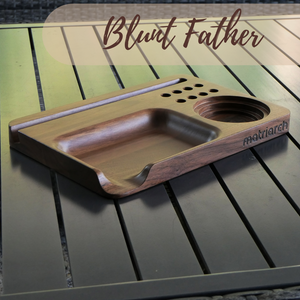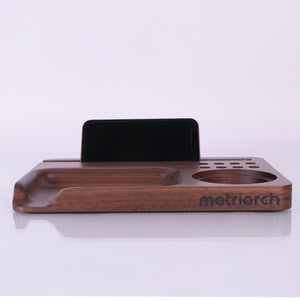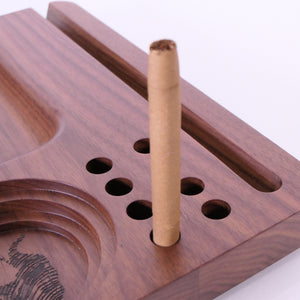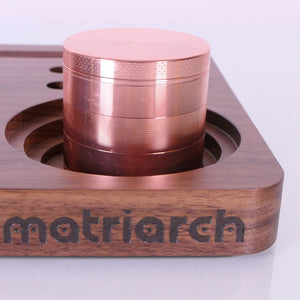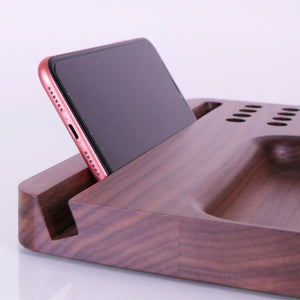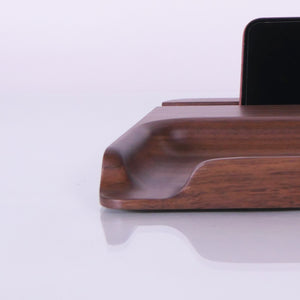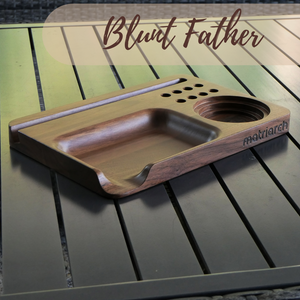 Matriarch.LA
Blunt Father by Matriarch | Premium Black Walnut Wooden Rolling Tray
Product Description
Roll some truly beautiful blunts with some help from Mother Nature when you use the Blunt Father Premium Wood Rolling Tray from Matriarch. This ravishingly rustic organization station gives you all kinds of compartments to help you efficiently roll those fire blunts.
Not only can you look forward to a designated space for your herb grinder, you have 8 spots for holding your blunts and/or tips. The generously sized 6.25" x 4.5" rolling surface gives you plenty of room to spread out and play, while a crafted corner makes clean-up simple. You can also hold your tablet or phone up to watch shows while you roll with the 10.5" built-in tilted media stand. Honed from genuine North Carolina black walnut wood, this blunt rolling station almost looks as beautiful as the blunts you'll be rolling with it!
Product Details
Colors 

Natural Wood

Materials

 

Black Walnut Wood

Measurements

 

11"L x 7.5"W x 1"H

Personalized Word Engraving Included - Email to contact@matriarch.la with your order# or use "chat" on the right button 
— Warranty: Manufacturer's 12 Month
— Crafted From Premium North Carolina Black Walnut Wood
— Herb Grinder Holder
— (8) 13mm Blunt/Tip Holders
—10.5" Phone/Tablet Slot
— Crafted Corner For Easy Clean-up
Measurements
— Tray Size: 11" x 7.5"
— Rolling Surface: 6.25" x 4.5"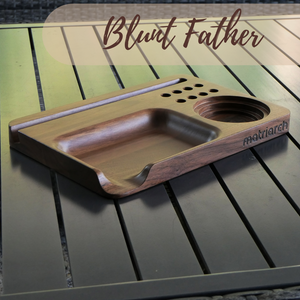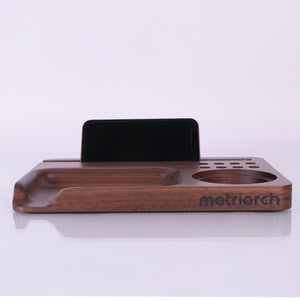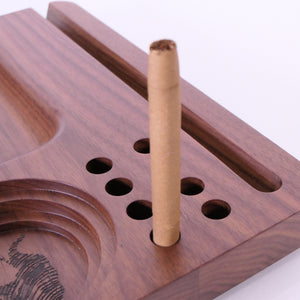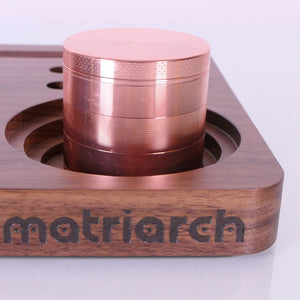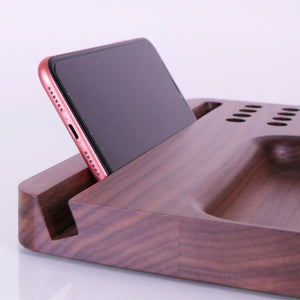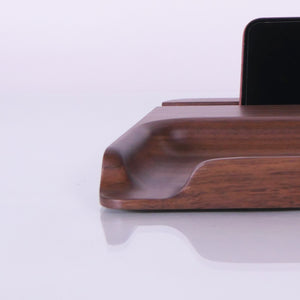 Great!
This rolling tray is everything I could have hoped for and more. The customization options are fantastic and the quality of the tray is top-notch. It's the perfect size for all my smoking needs and it's so easy to clean. I love it!
nice tray for personal use
I really like it but I wish it was a bit bigger. It's great for personal use, but if you're rolling for a group, it can get a bit cramped. Other than that, the quality is fantastic and the customization options are top-notch.
Highly recommended
I'm blown away by the quality of this rolling tray. The personalized design looks amazing and the tray is the perfect size for rolling on the go. It's also super easy to clean, which is a huge plus. I've already recommended it to all my smoking buddies and they love it too!
Totally worth it.
This rolling tray is everything I wanted and more. The customization options allowed me to add my own personal touch, making it truly unique. The tray itself is very sturdy and holds all my rolling essentials perfectly. I love that it's easy to clean and doesn't take up too much space. Highly recommend!
I love it!
I absolutely love my Blunt Father Rolling Tray! The customization is fantastic and it's the perfect size for all my smoking needs. The tray is made with high-quality materials and the design is sleek and stylish. I would highly recommend this product to any smoker looking for a great rolling tray.