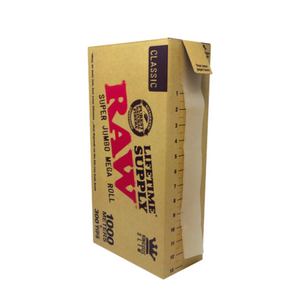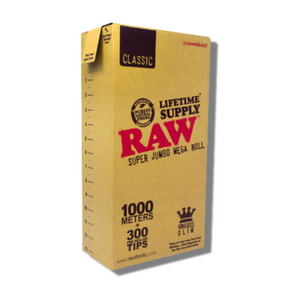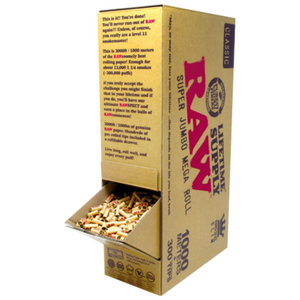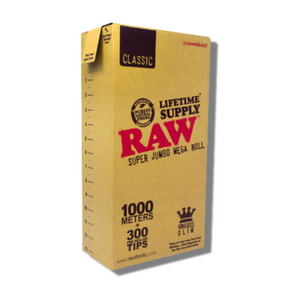 Matriarch
RAW Classic 1,000 Meter Mega Roll with Pre-rolled Tips
This is 3,000 ft/ 1,000 meters of the best rolling paper! Enough for about 13,000 1 ¼ smokes.

The RAW Lifetime* Supply Super Jumbo Mega Roll includes 1,000 meters of RAW King size Slim Paper and 300 Pre-Rolled RAW Tips in a refillable drawer.

May, or may not, last your lifetime… that depends on the lifestyle you lead.